What is the DHDP?
The DHDP takes a pan-Canadian approach, leveraging a collaborative network of key experts and partners, to deliver a cutting- edge technological infrastructure coupled with a world-leading policy framework. The DHDP creates a 'network effect' to accelerate innovation and commercialize new products and services that contribute to Canada's knowledge economy. Ultimately the DHDP will improve health outcomes for Canadians through the advancement of precision medicine.

MISSION
To bring precision medicine and personalized care in cancer and neurodegenerative disease to Canadians through the application of big data and artificial intelligence.

PURPOSE
To make precision medicine and personalized clinical care available to all Canadians.

CORE VALUES
We believe that the future of healthcare will be digital and data-driven.

We believe that health care should be as personal as the individual it serves.

We are dedicated to excellence; excellence in research, excellence in leadership, and excellence in collaboration.

We believe in the power of a collaborative ecosystem that unites research and commercialization. We are stronger together.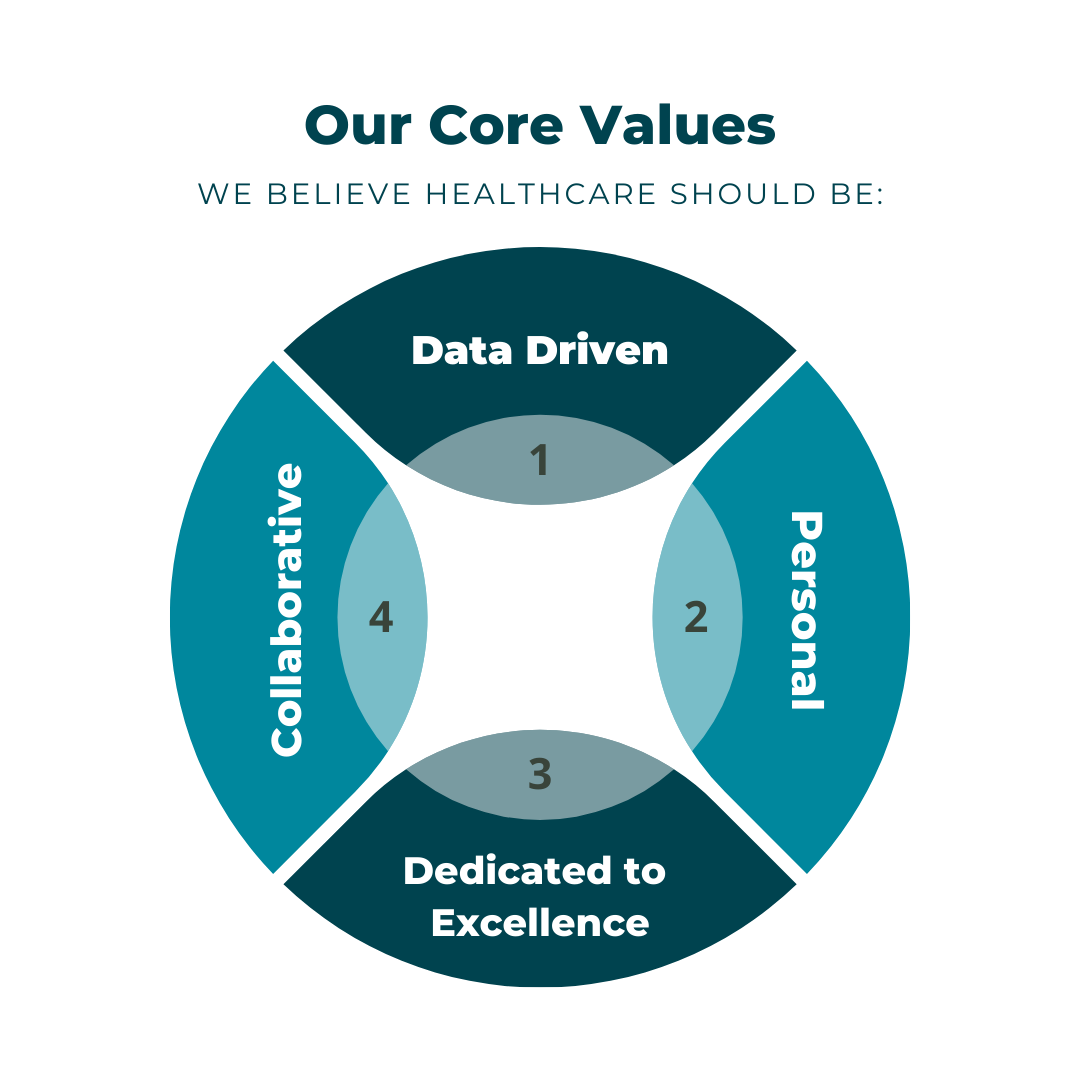 On May 23rd 2019, the Honourable Navdeep Bains, former Minister of Innovation, Science and Economic Development (ISED), announced that the Government of Canada would be investing up to $49M to help create the Digital Health and Discovery Platform (DHDP), a major pan-Canadian initiative led by the Terry Fox Research Institute (TFRI) and Imagia.
The announcement was a momentous occasion. Not only did it showcase the Federal Government's support for the DHDP, it also provided the financial support needed to operationalize a joint vision to create a made-in-Canada platform to help bridge the gap between healthcare and artificial intelligence. The initiative is aimed at improving health outcomes for Canadians while helping to position Canada as a world leader in research, discovery, innovation and commercialization of precision medicine technologies.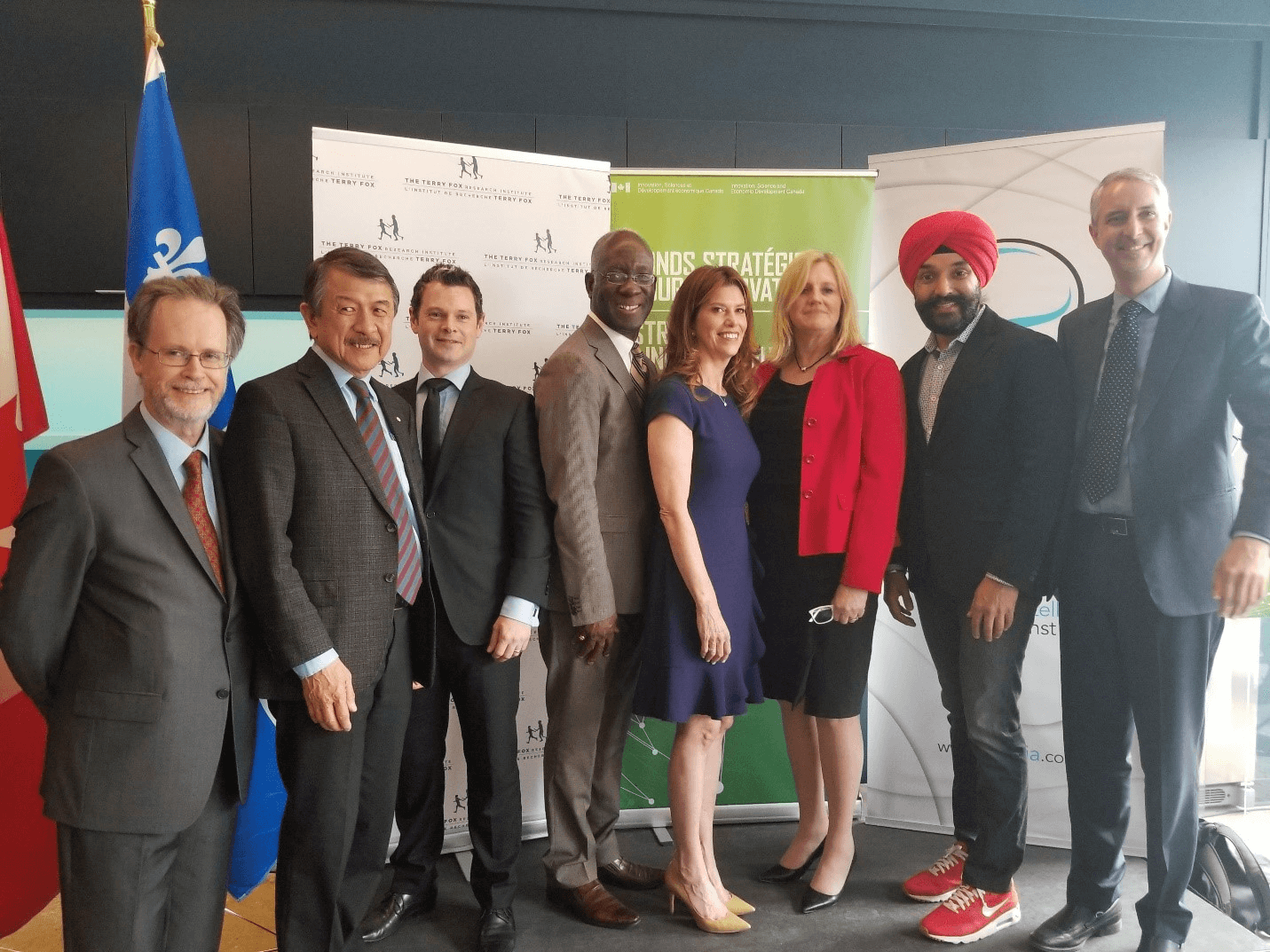 From left to right: Stephen Herst, Victor Ling, Florent Chandelier, Emmanuel Dubourg, Shelley Epstein, Geralyn Ochab, the Honourable Navdeep Bains, Alexandre Le Bouthillier
TWO APPLICATIONS, ONE VISION
More than a year before ISED announced the Federal Government's contribution to the DHDP, The Terry Fox Research Institute (TFRI), a world-renowned leader in cancer research, and Imagia, a Canadian-based Artificial Intelligence (AI) company recognized for innovations in healthcare, were deep in discussions to join forces in the Strategic Innovation Fund (SIF). By combining the expertise of a cancer research powerhouse and a catalyst of innovative technology, the Terry Fox Research Institute and Imagia would be well-positioned to lay the foundation to build a pan-Canadian data platform that linked important data assets to drive innovation and advance personalized healthcare.
When the final joint application was submitted to ISED, over 97 partners across the country had signed letters of support for the DHDP. These partners, which included major public and private organizations across the health and artificial intelligence sectors, were committed to the DHDP's vision of creating a platform that would connect clinicians, data scientists, industry partners, researchers, government agencies and nonprofits from coast to coast to share data, resources, technology and knowledge on a scale never done before.
OPERATIONALIZING THE NETWORK
A Contribution Agreement between ISED, TFRI and Imagia was signed in August 2020, setting the stage to create and operationalize the DHDP. In February 2021, the DHDP hosted its first Network meeting. The ACCELERATE meeting drew over 450 participants from 11 countries around the globe and provided the opportunity for stakeholders to begin determining how to best collaborate to make the DHDP a reality. A highlight of the meeting were video remarks from new ISED Minister François-Philippe Champagne, who expressed the government's support and enthusiasm for the DHDP.
Shortly after, the DHDP announced the hiring of key leaders, Bryce Pickard, Executive Director, and Shari Dworkin, Chief Data Officer supported by 16 newly appointed members of the executive committee.
2019
February: The Honourable Navdeep Bains, then Minister of Innovation, Science and Economic Development (ISED), announces the Federal Government's investment in the Digital Health and Discovery Platform as part of ISED's Strategic Innovation Fund Stream 4 - Health and Biosciences (SIF-4) competition. Learn more

2020
August: ISED, TFRI and Imagia sign a Contribution Agreement to begin operationalizing the network.
2021
February: The DHDP hosts ACCELERATE, its first network event. Over 450 people from across industries and countries tune in over the two day meeting. Learn more
March: The DHDP announces the hiring of key DHDP leadership: Bryce Pickard, Executive Director, and Shari Dworkin, Chief Data Officer. Learn more
Join Our State-Of-The-Art Innovation Ecosystem
Learn more about the ways you can contribute to the DHDP, collaborate to use it to innovate, and become a member and participate in our activities.